About Us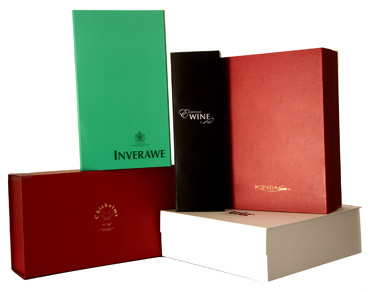 Kingscroft Logistics was formed in 1997 to bring together a company who could assist with the many different substraits within packaging and who could supply the range of bespoke products required by many companies. Our philosophy is to provide 'creative, practical packaging' to everyone.
We have provided packaging solutions for a diverse range of companies, from large iconic brands to small, luxury retailers. We have the skills and experience to assist with everything from the initial design right through to manufacture and shipping of the final product.
Kingscroft is a family run business located in Irvine, Ayrshire, UK. All of our high quality gift and presentation boxes are handmade here in Scotland, although we do utilise our global contacts to ensure our high quality packaging can be delivered to you efficiently at competitive prices.
Choose from our range of more than 100 box sizes and have your box(es) covered in your choice of plain, textured or luxury paper. Our service is truly bespoke, therefore if you require a product that is not listed, please do not hesitate to contact us and we will endeavour to meet your needs.
more
why choose us?
01.

Expertise

We have many years experience providing high quality packaging to a range of different sectors including fashion retail, food and drink and cosmetics. Our previous client list includes large established brands through to smaller, luxury retailers.

02.

Price

We can provide high quality, attractive, bespoke packaging for your company at affordable prices. Contact us to find out more.

03.

Customer Service

A member of our team will be available to you from the moment you make your initial enquiry until after your final product has been dispatched and you are satisfied with the result. Our bespoke service is what sets us apart from our competitors and will ensure that your receive the results you want.

04.

Choice

We have more than 100 box sizes available, and boxes can be covered in your choice of paper. If you require a box size or a covering that is not listed, please contact us.
What We Do - Product Examples